So I picked up a Touring model CRV this past weekend but can't stand the halogen bulbs in the LED headlights. So I picked up an H11 HID from Amazon for like $50 (I know it's cheap but hey, I'll buy another one if these give me any troubles... haha) and installed them last night.
*Disclaimer*
I have 6k bulbs in there now since the seller set me the wrong temperature. I will update this when the 4300k bulbs I ordered arrive.
Before: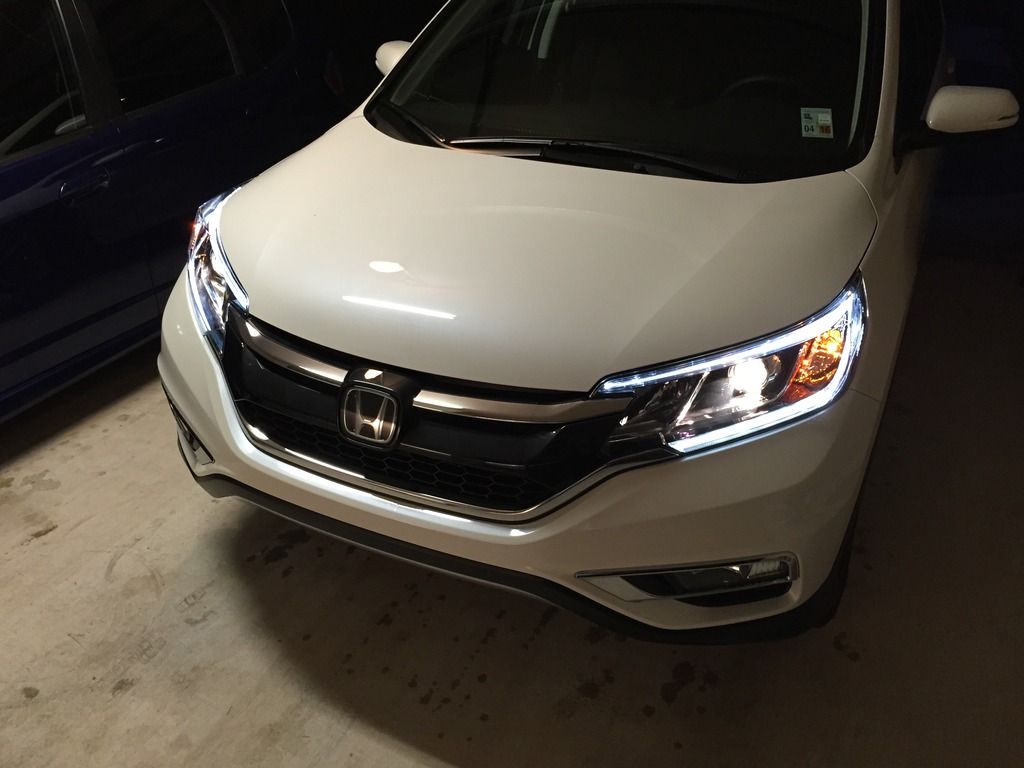 After:
UPDATE: (4300k Bulb, after warm up)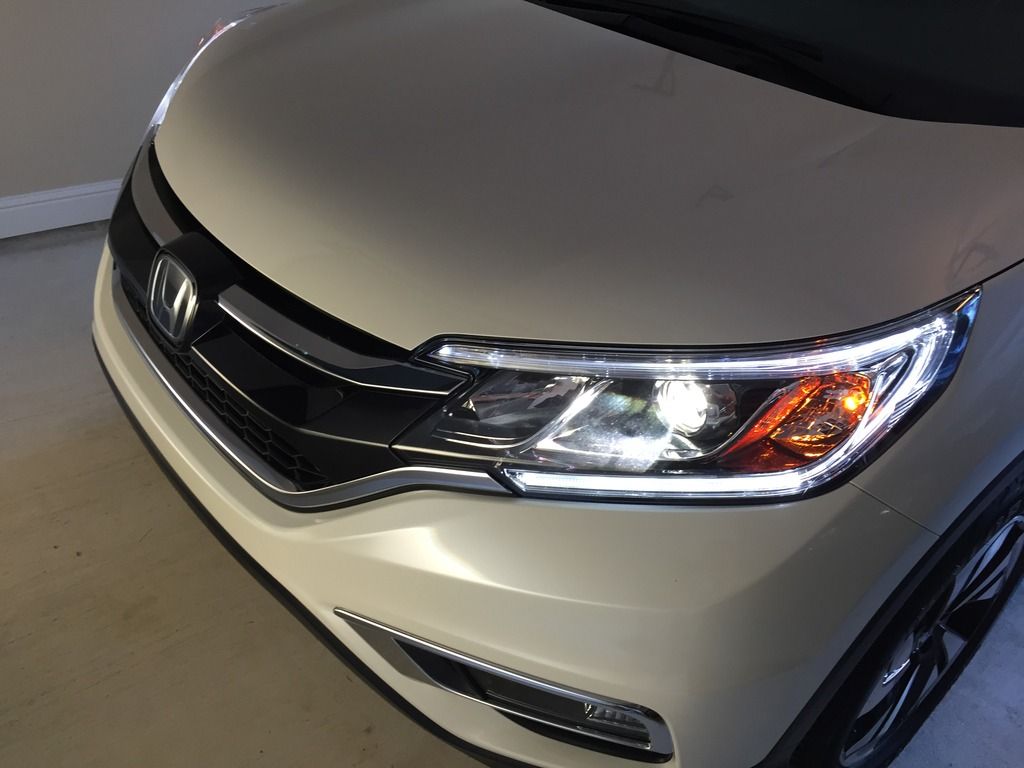 HID Vs Halogen: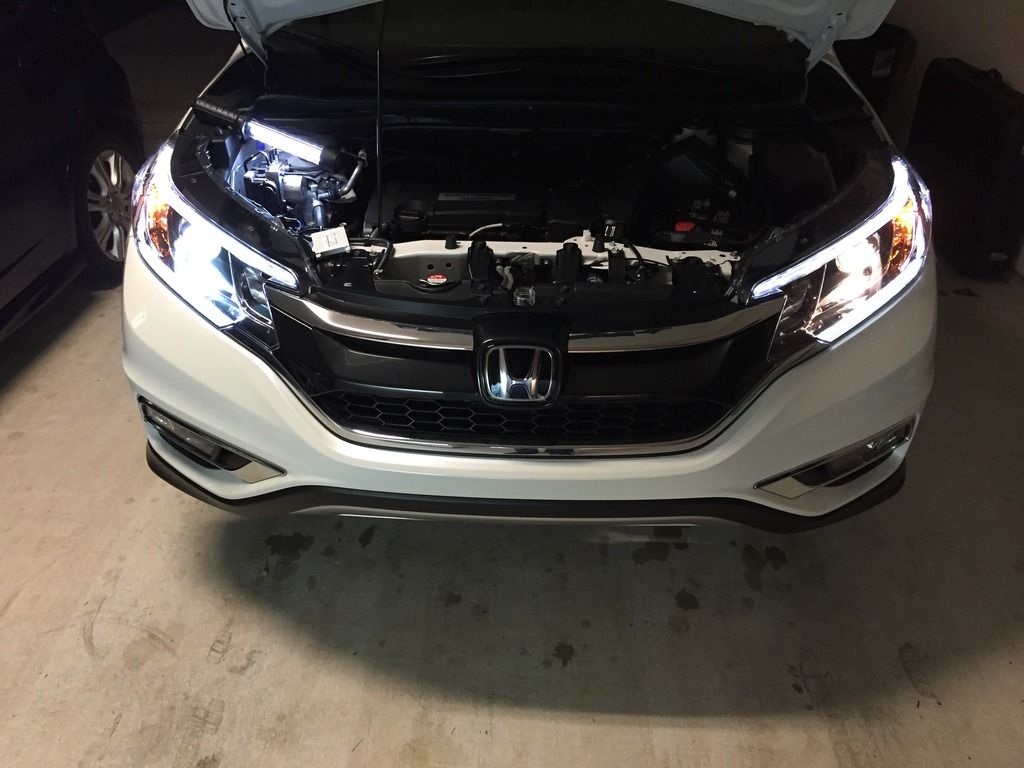 HID: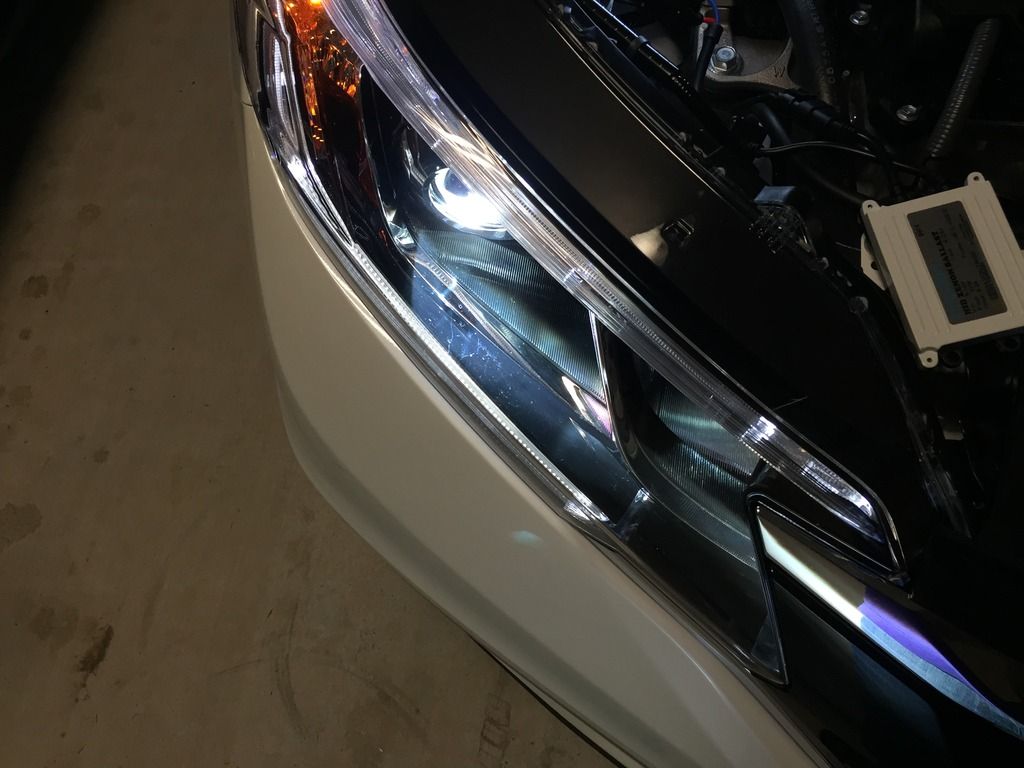 Halogen: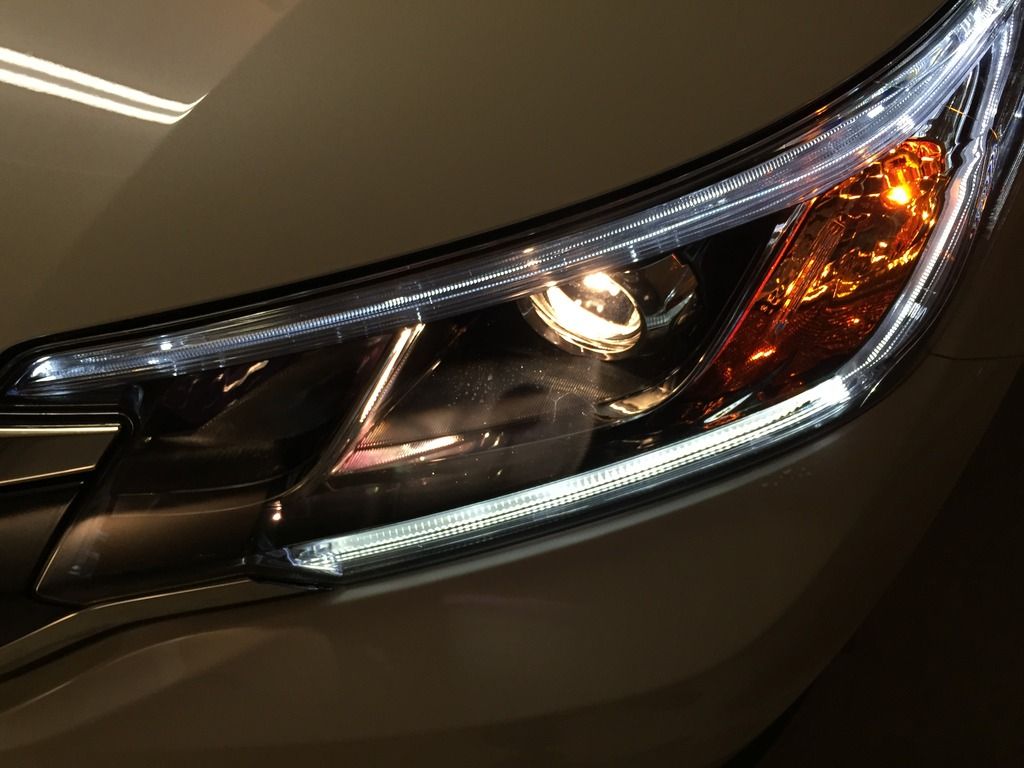 LH side ballast placement: There was an empty bolt hole on a bracket that was perfect for mounting a slim ballast.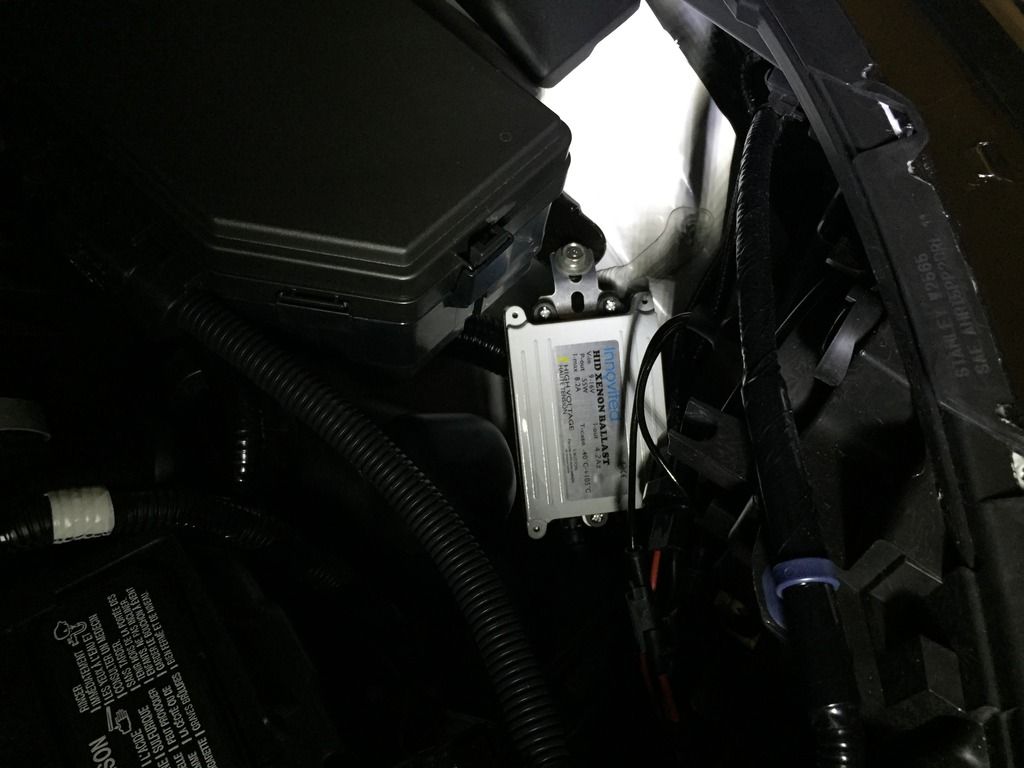 RH side ballast placement: I removed the ABS pump bolt and used that to hold the bracket in place.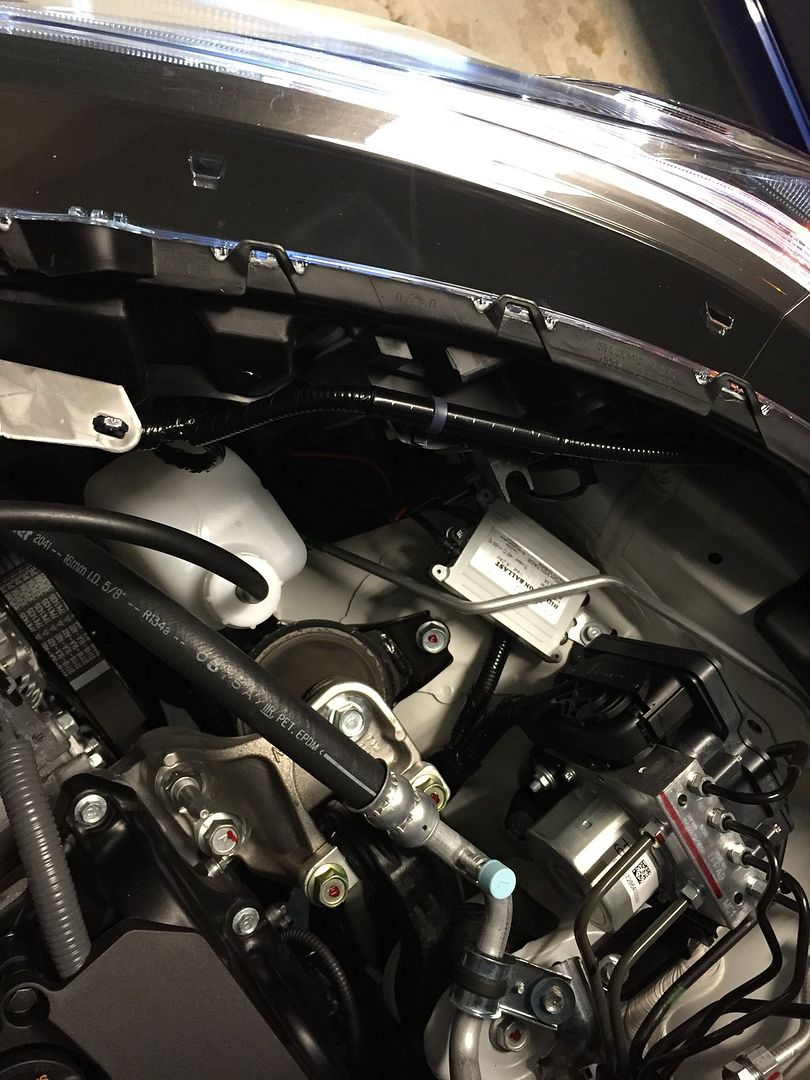 Install:
Easiest thing possible. Took all of about 20 mins since most of the time was spent removing the damn HID from the package and searching through my toolbox for some zipties. This kit had the H11 connector on it so it was literally plug and play. You can install them without having to remove anything (except for the ABS 10mm bolt.)
Impressions:
Even with the 6k bulbs installed there is wayyy more light output. Driving through my neighborhood you can certainly see the difference and the cutoff is good with a fair amount of crisp. I will say that (and it is probably due to the quality of the projector lense) but there are two hotspots. These were present with the halogen bulbs so I wouldn't call it out of the ordinary.
In any case, if you have OE projectors and are thinking about going with HIDs it is worth it. You can't beat the result for $50. If anyone has any questions or needs more images, just ask.