Discussion Starter
·
#1
·
I have 2008 CRV EX-L Navi
The dreaded can not read disc screen hit after about 2012. I tried the disassemble and clean.
my cheap butt decided on the. Seicane 10" unit with Built in Car play.
2006-2011 HONDA CRV 9 inch Andriod 10.0 Radio GPS Navigatin System with bluetooth Digital TV OBD2 DVR Backup Camera TPMS RDS AUX Steering Wheel Control 4G WifiAndroid 10.0, 2G+32G, Quad-core CPU, IPS Screen, Plug and play, SWC, Built-in wireless CarPlay Android Auto 30EQ DSP, Support FM/AM/RDS Radio, AHD Camera, Split Screen Display(Model:A502N-L)
they Said works with factory sub and amp.
And doesn't work with factory Backup cam.
It does work with steer wheel control kinda (no Mode) just Vol and Channel
Their cable plug into the car harness.
Easy enough.
but they are tapping into the cars amp from the HIGHLEVEL lines from the Headunit.
really sounds like it's over driving the speakers. It's loud as hell and breaks up bad over vol at 5. You can't lower the volume below a loud talking level. (I ain't young no more)
Several emails to China they were no help ! and voided this question from my list of my questions for help.
NO USER MANUAL FOR THIS MODEL
I found the DSP app. Found a place to adjust a USER1 setting and turn it down thru the software. Ok cool.
but now the volume only goes like up 10%. At default it goes to 100% but starts at 20%. It's 20% or silence.
That's just how it is. I guess.
So I sprung for there wireless backup cam. I thought it would be easier than the hardwire to install.
it wasn't!
you have to tie to the-reverse light to power the rear transmitter. That was big fun. Alot of work to take the back of your CRV apart.
you have to fin a backup wire at the receiver unit up front.
again no help with the emails. They told me to go to dealer for wiring help.
another day googling to find a reverse light tap at the front. I gave up and just tapped in to the backup wire as it ran down frame at the drivers door.
after all that BS the camera was a POS
They are sending me a new POS free.
Of course you have to take back apart again. Oh joy!..
After more Googling I found a thread over at the CRZ forum.
was able to get the Factory backup cam to work. With 3wires!
I used their plug cut and RCA cable connect the Crv Cam video wire to their with and then the cam need battery volts
The thread show the connection of the crv plug. ( which it the backup trigger wire I needed earlier DOH )
So the unit is in looks good to me.
Some things I don't like about the features or how the unit works is:
No user Manual
The Sound Work around.
You CANNOT adjust any of the screens.
you stuck with their Home Screen.
You can't move any icons around from screen to screen.
So you must flip thru screen pages to get wher you want.
several email and they confirmed it.
repy was "Sorry but you cannot change screens or icons"
I guess that's how it is.
I will search for a work around.
hope this help anyone thinking about a Siecane or buying from them.
you will be on your own.
Hers the link to the CRZ forum on the camera work around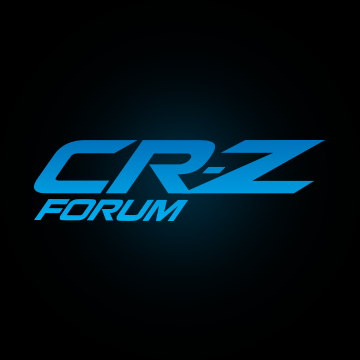 Hey Item 9. can you detail what each of the ports on the CRZ nav unit are. I have an EX CRZ without nav and am researching putting the factory nav in it. I can count and account for some of the connections but there is one large connection that its missing.

www.crzforum.com