Discussion Starter
·
#1
·
Well, I did it. The one DIY I know a lot of people want. There was one on the EOC and that was how I did this one, enough info to get most of it done. I got pictures of mostly all of it. So here goes.
What you need:
Feeler Gauges ($8.00)
10mm socket/ socket wrench
Flat head screwdriver
19mm Socket/ 2nd Socket wrench (you need 2 seperate wrenches)
Pliers
VERY FIRST STEP: Turn the steering wheel all the way to the right, DO NOT NEGLECT TO DO THIS, YOU WILL SEE WHY LATER.
Step One:
Get The Valve Cover Off
First, take the 2 10mm bolts out of the engine cover (plastic) and pull the cover off.
Take the dipstick out.
Next, take your 10mm wrench and get all the 6 hold down bolts off from around the sides of the cover, then use a flat head to pull the washers out, and set them all aside.
Then, Pull the 4 10mm bolts off the spark plug cover, and remove the cover. Then pull the single 10mm bolt off the side of the cover that is used to hold a little arm on to hold that giant hose that runs across the engine over the top.
Pull the breather hose off the right of the engine by using pliers to clamp down on the hose clamp holding it on, and slide it off.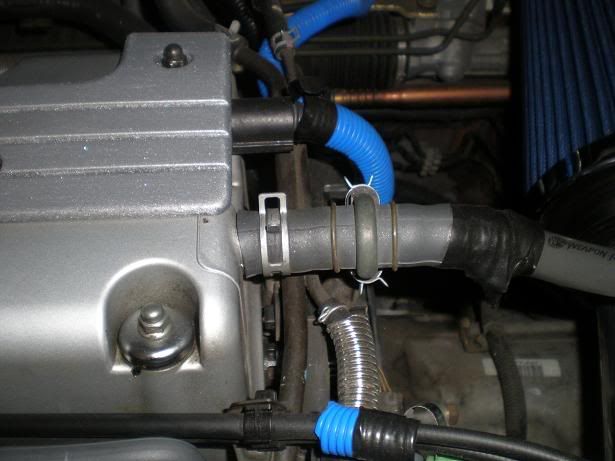 After that move everything out of the way, and get down to the spark plug coils.
Use the 10mm again to pull all 4 coils out. They're very easy to move out of the way, I marked mine to be set back in the right order, in case it mattered, it probably doesn't, make sure you unclip the spark plug rail before hand and move it out of the way first to get to them, it's also held down with 10mm bolts.
After all that, pull the cover up towards you and out of the way, set it aside.
Then get down to business.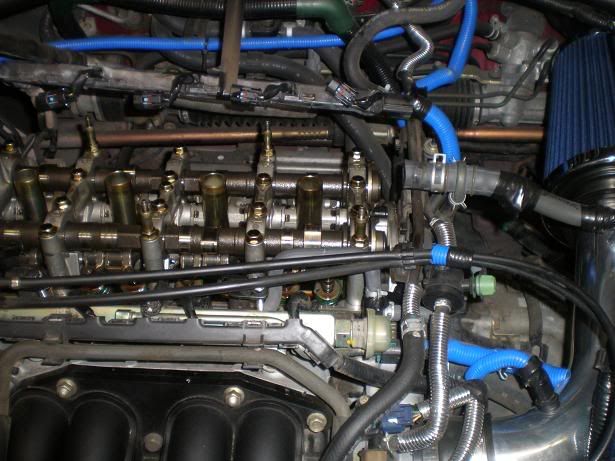 Intimidating huh? Not really, just get it done.
Now, kneel down next to the right tire and look in the wheel well, there is a star-like diagram cut out, that is where you put the 19mm socket wrench on the crank, and that's how you will spin the engine.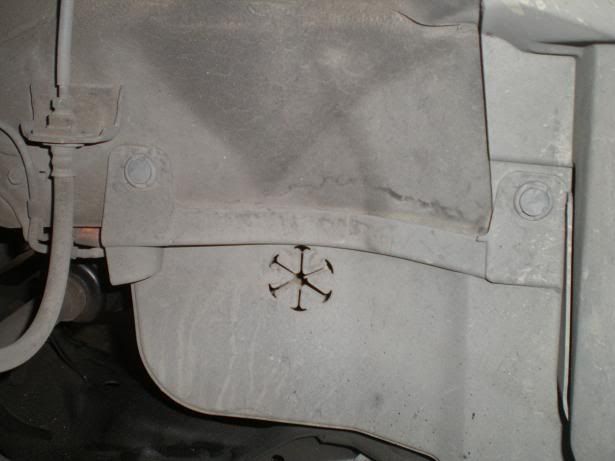 The star will hold the socket on so it can just hang there. COOL I KNOW! It's ingenious.
Now, first thing you need to do is find TDC (top dead center.)
The cylinders fire like so:
1,3,4,2
Don't forget that order.