Discussion Starter
·
#1
·
My goal is to get this CRV up to a consistent 30mpg on the highway. I love getting good fuel economy, and the 2nd-gen CRV is a frustratingly blocky shape which works against that! In this thread, I'll be chronicling the efforts to improve my car's highway economy. Lots of aerodynamic tweaks for the fuel economy geeks, basically.
The hardest part will be measuring; I don't do a lot of highway driving so there will probably be a lot of time between measurements. I'm going to estimate mpg impact if I have any confidence in my estimate; some changes, however, are likely tiny.
Here are my guidelines: I want this to be something that the average person can easily do. I won't change anything major on the drivetrain or alter the suspension. And I want it to be reasonable, too. I'll accept that if I use A/C I'll certainly be below 30mpg, but I'm not going to accept going 55mph on the highway just to get my numbers up. Time is important, too!
So, here's the first step: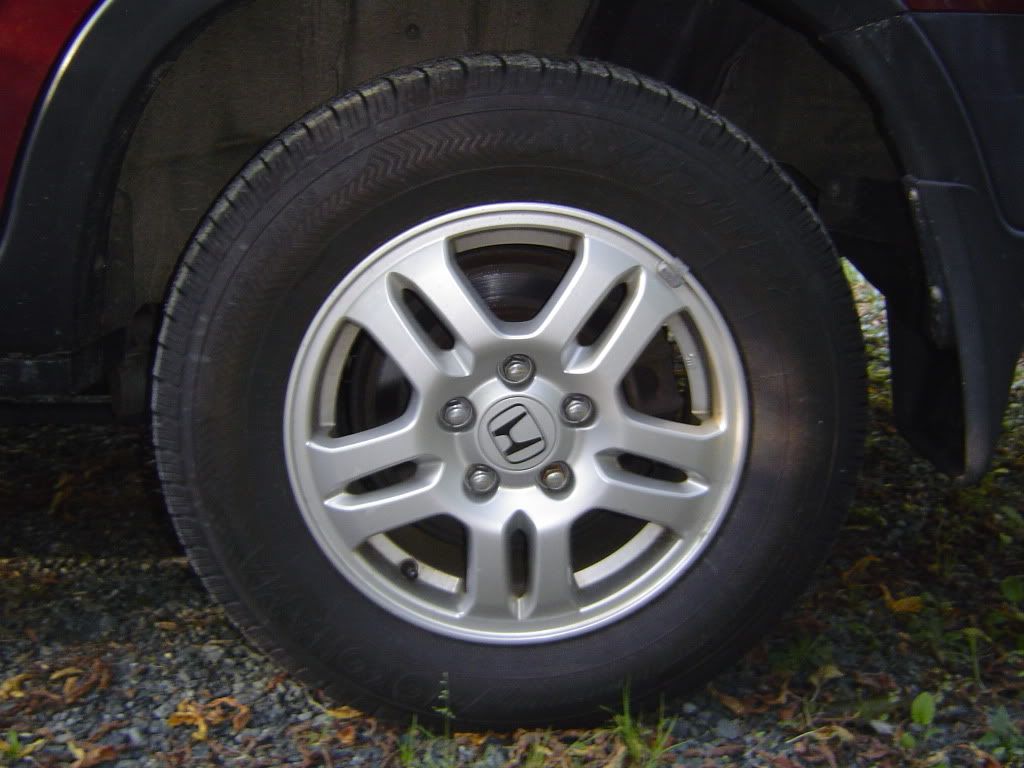 "What?" you're thinking? Tire pressure. The sticker on the car recommends I think 26mpg; but the sidewall will accept much more than that, so I put it at around 30psi or so. This lowers rolling resistance, but also increases noise and ride harshness somewhat - it's a tradeoff. Estimated improvement over stock: ~1 mpg
Next step: fill in those little styling indents which serve no functional purpose.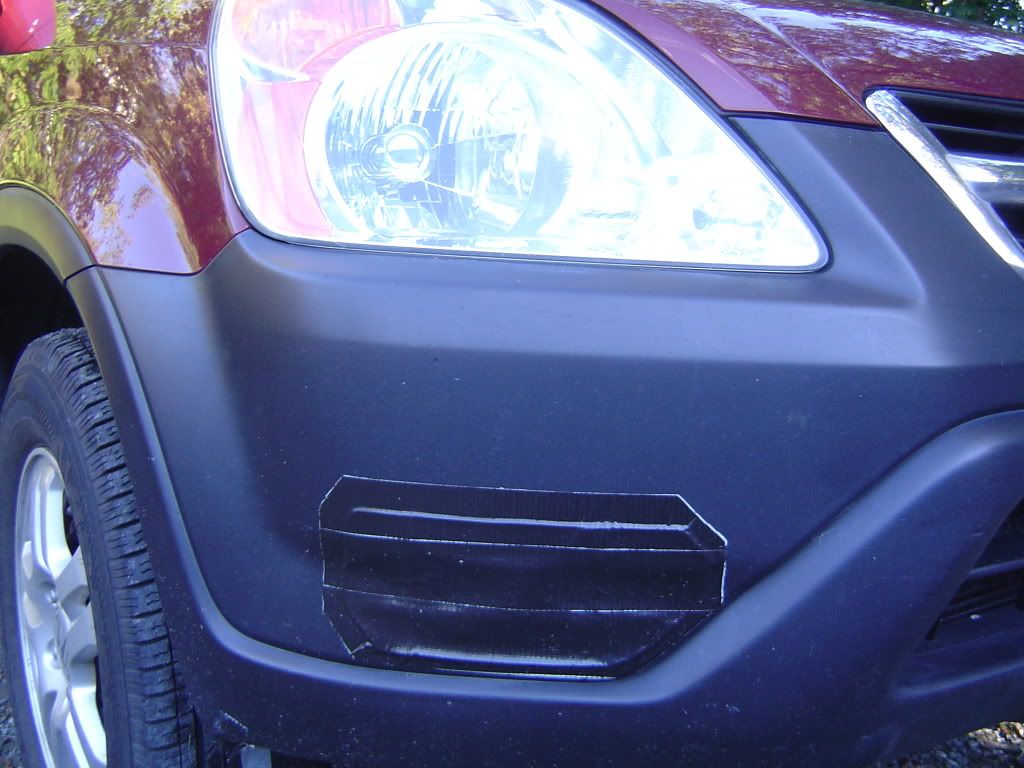 Black duct tape is invisible from 20 feet away. I am worrying, a little, that these might discolor the bumper. They might come off soon; I think they have no impact.
Next step: this is one I've been working on for a long time. This is the third try!
The CRV in 2004 left the front tires open to the air. Why? Either for rugged looks or for better clearance. Either way, that big gap would be filled in for the 2005 model year, indicating to me that Honda saw a reason to plug that big hole!
That's my attempt. Finally, it seems sturdy enough to hold up. Sorry for the dirty car. You can see that I've extended the air dam no further down than stock; you can make the argument that I should have gone further. Estimated improvement: ~0.5mpg
So that's where we stand right now. Got some more stuff to do, too, when I have the time. Feel free to comment, advise, ask questions or even just tell me it's pointless.