Discussion Starter
•
#1
•
I bought a set of ebay lightweight pulley. They are the 3 piece set but I am just going to be using 2/3 pulley since the alternator one is a pain in the ass to get to on these cars.
Easiest way to get the crank pulley bolt off is to pull the fuel pump fuse and put a 19mm impact stock on the bolt. Then get a 1/2 breaker bar and jam it again the lower control arm somewhere. Give the car a quick blimp with the start and that bolt should come out. **If you damage your car doing this. I am not liable**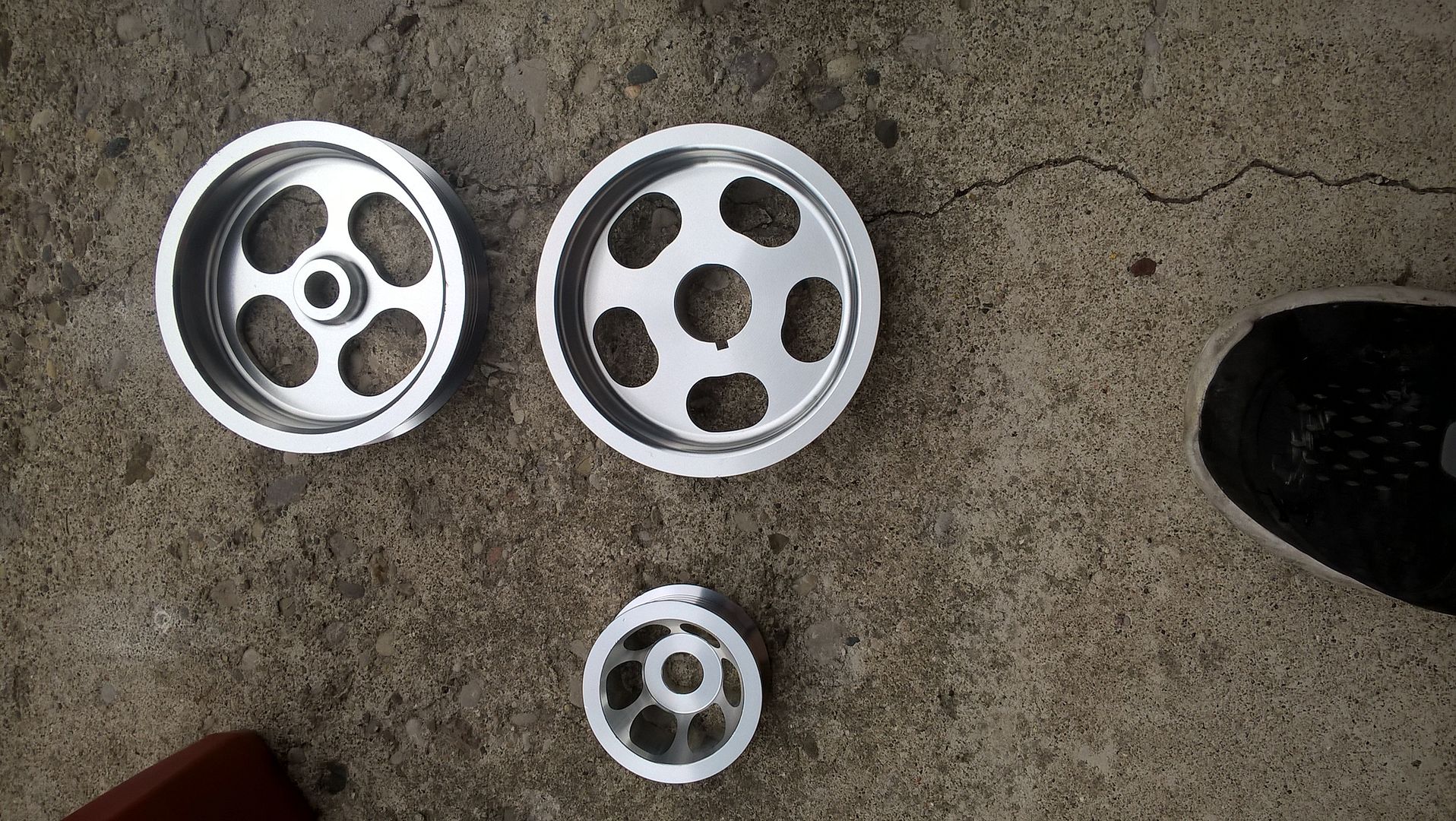 new pulley over oem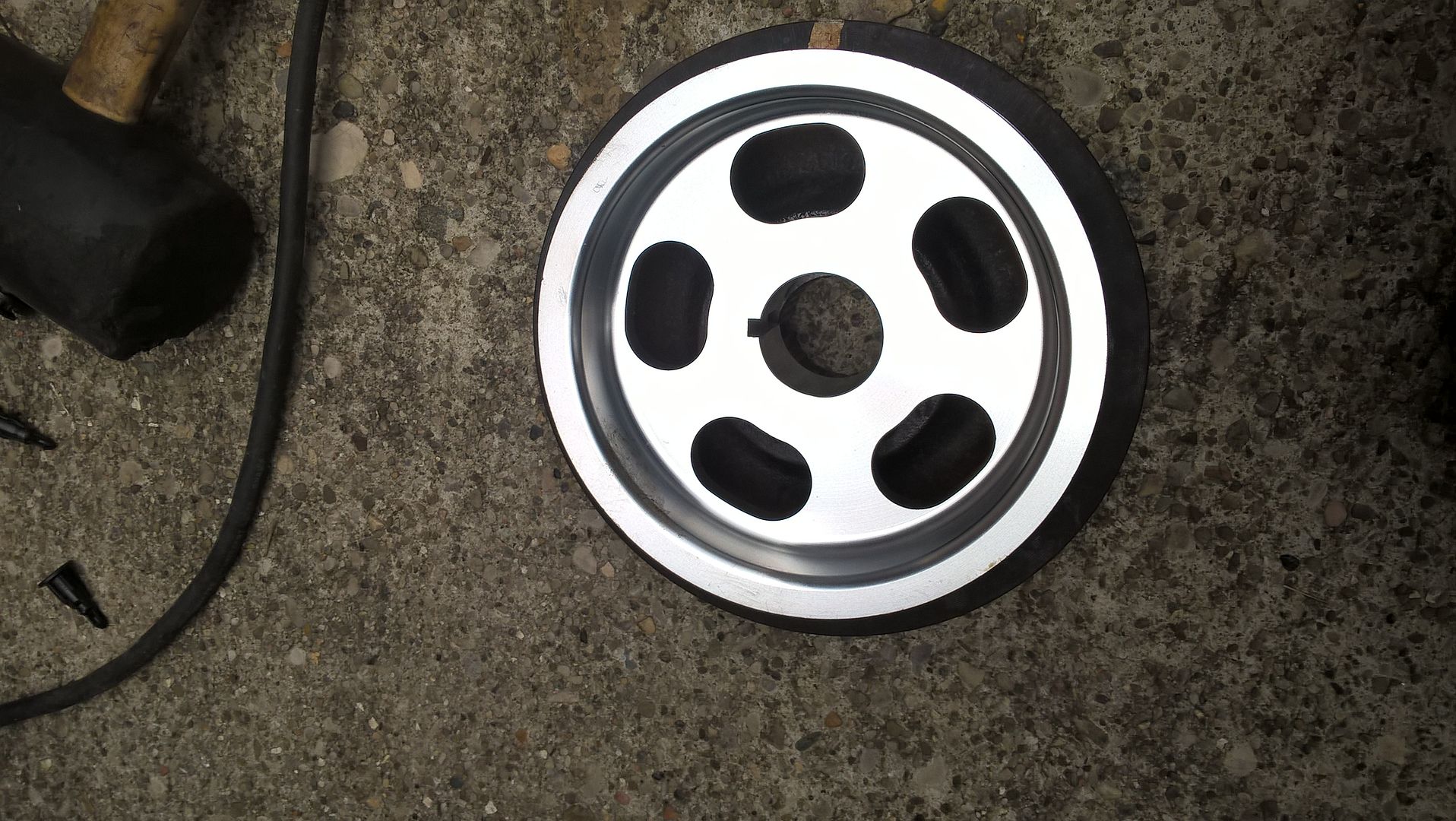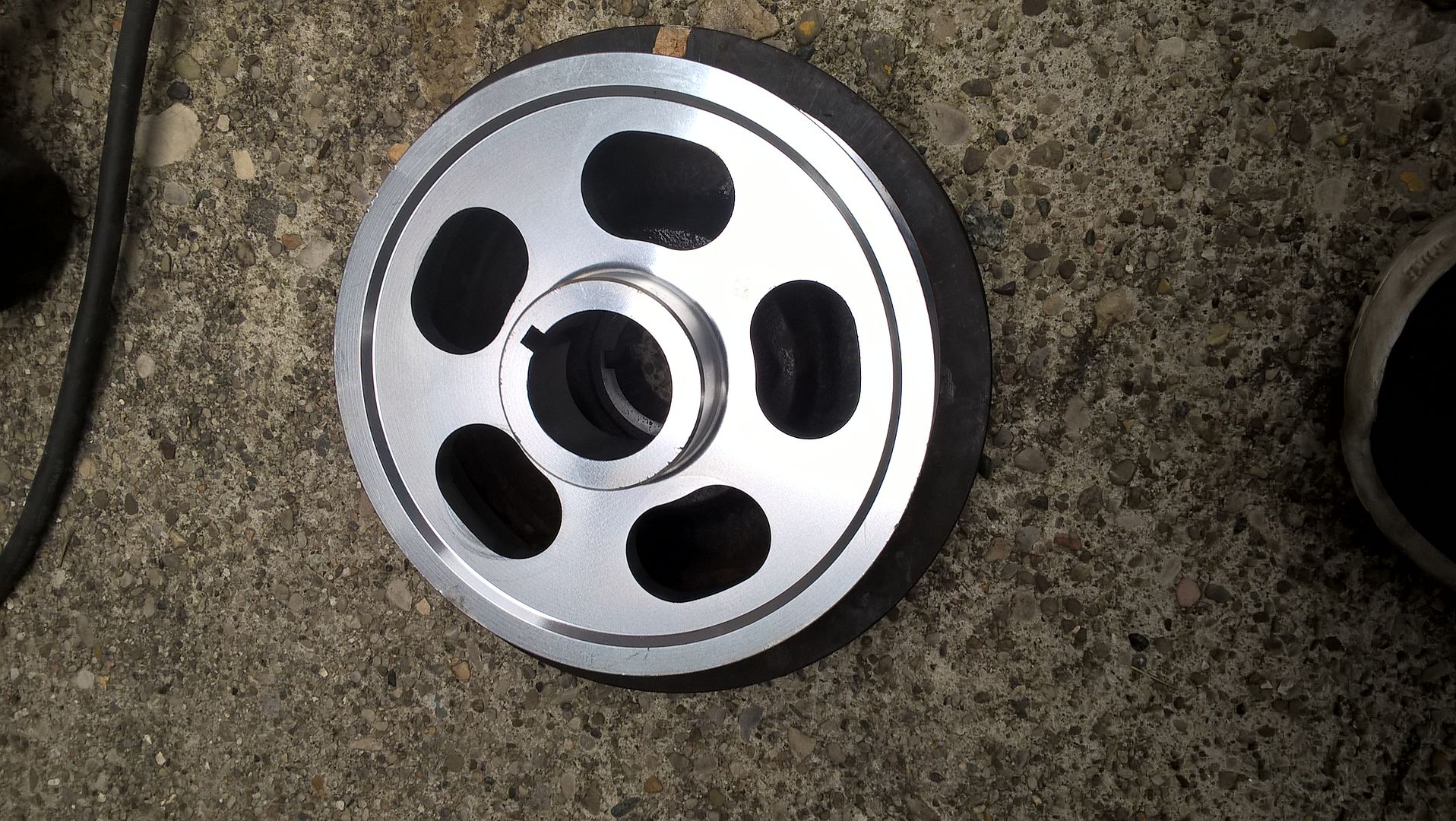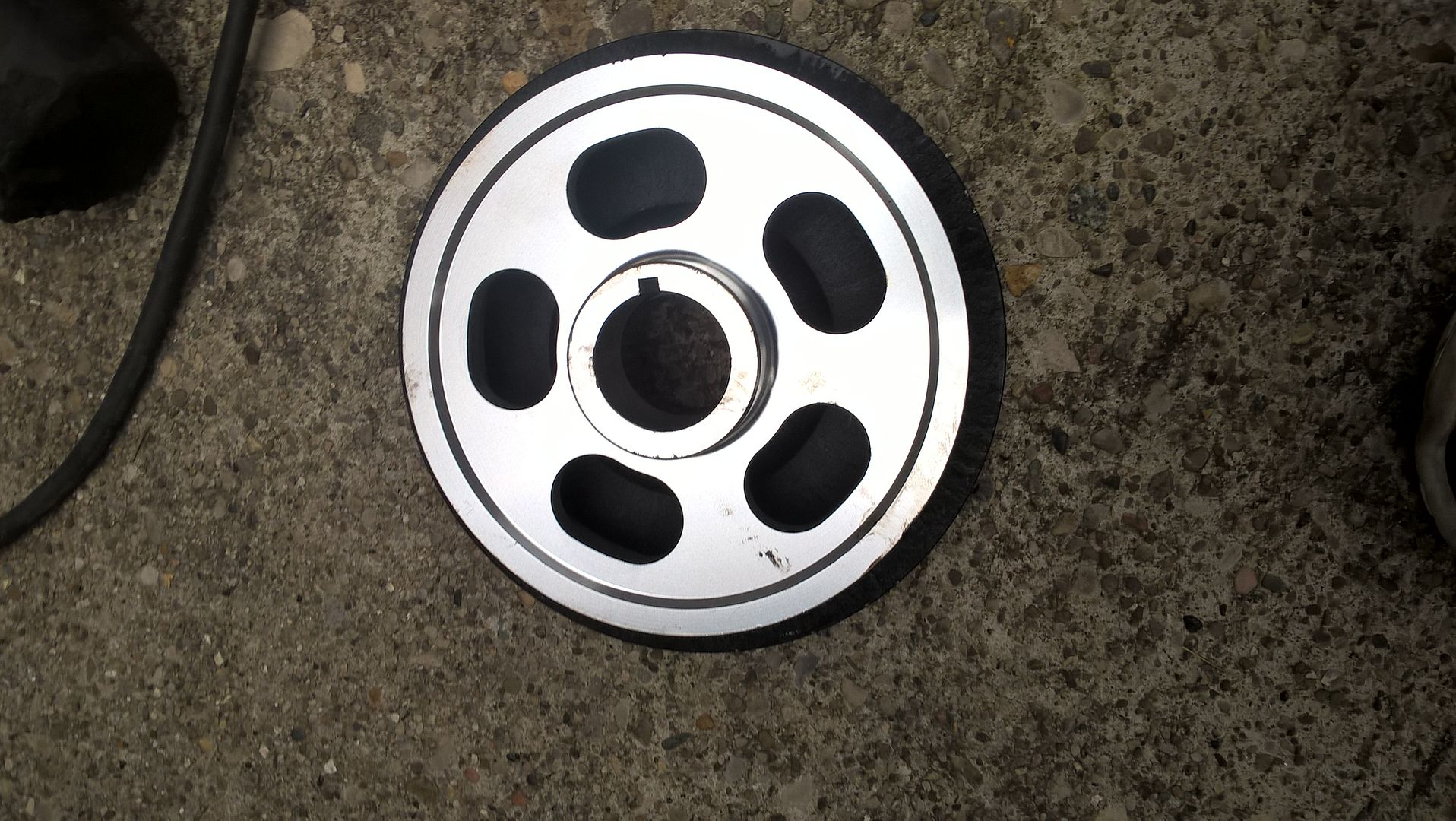 old P/S pulley over new one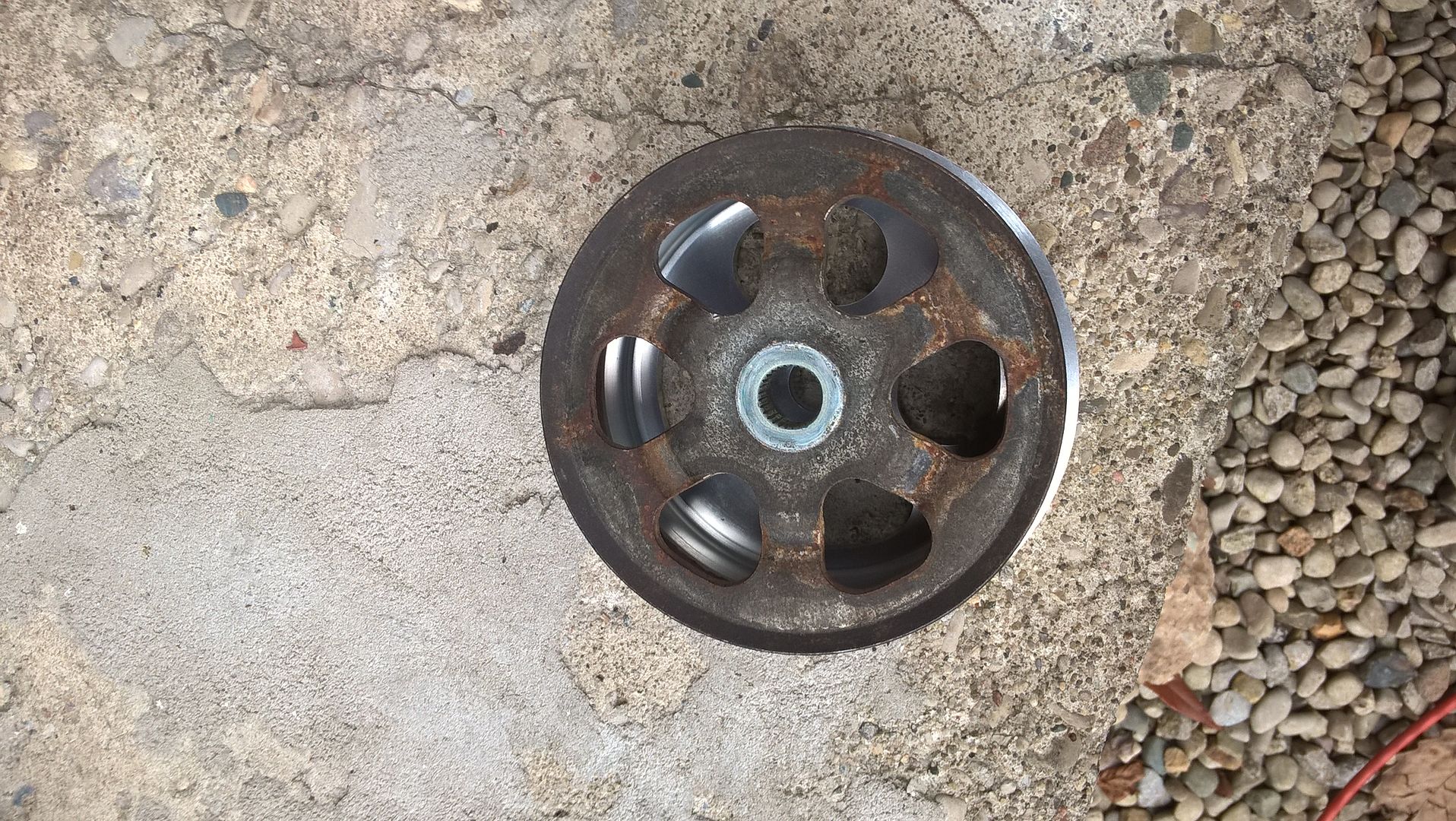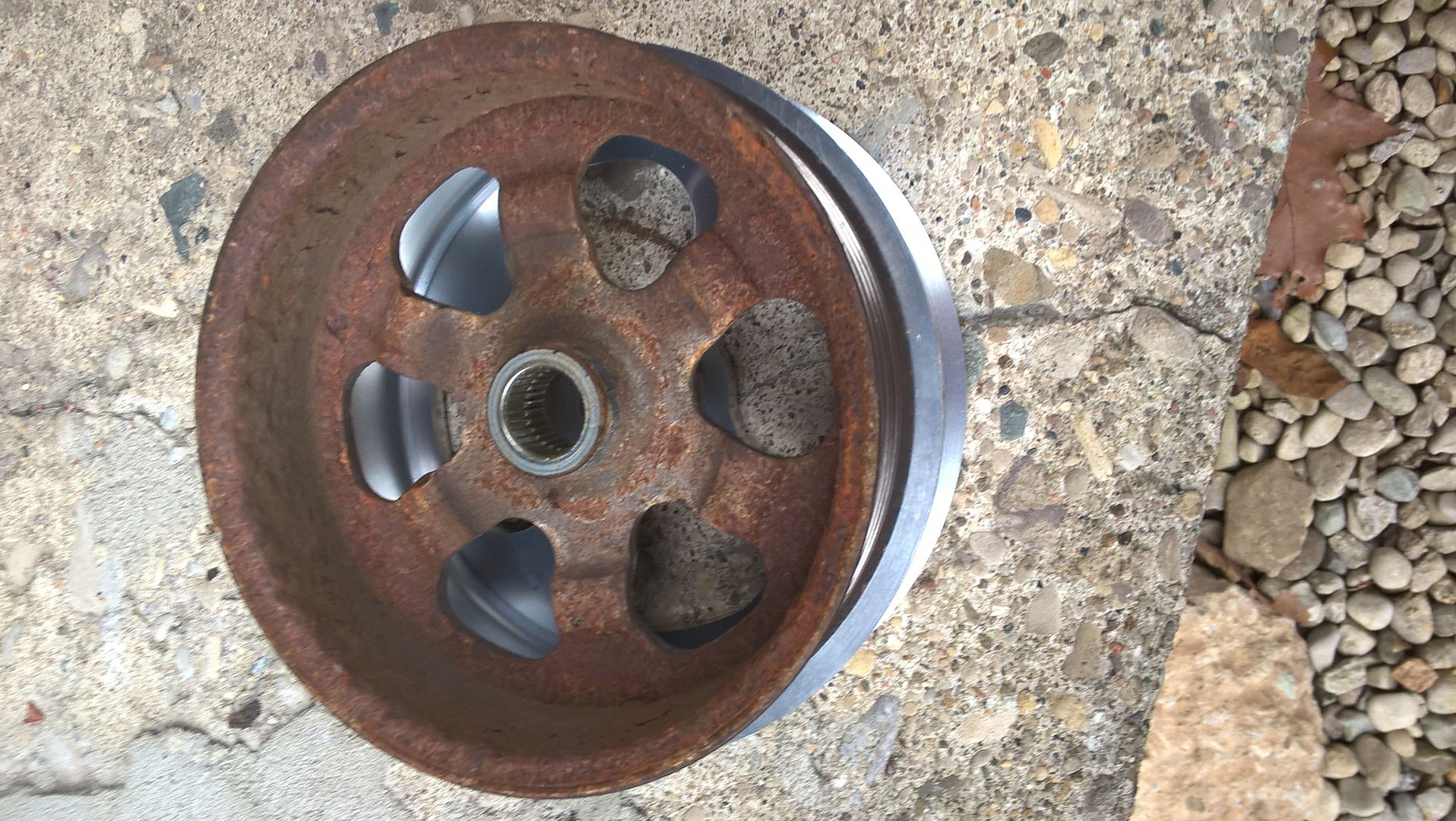 The New alternator pulley is also larger, but like I said it's a bitch to to to the alternator pulley and I don't want to be underdriving it
Didn't get a chance to take the car out because I am using the OEM belt and it is way too small. I just bought a new belt and will be installing it tomorrow to see how much better of a fit that gets.
As far as weight all the new pulleys are significantly lighter than stock. So less drivetrain lost.