2011 Honda CRV,, Has Heat on passenger side, no heat on drivers side,
It is full of anti freeze and both heater lines are hot....Any suggestions?
@Er honda
Hello,
You have the symptoms outlined in Service Bulletin A14-063, but your vehicle is a year earlier (not unheard of though). Review the following link with your mechanic.
Supersedes 14-063, dated November 1, 2014, to revise the information highlighted in yellow.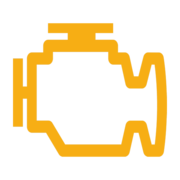 honda.oemdtc.com
In essence if you don't have air in the cooling system (air pocket in the heater core) and if your mechanic cannot flush the core with CLR as outlined in the Service Bulletin, you'll likely need to replace the heater core.
I hope this helps,
Cheers!