Discussion Starter
•
#1
•
I decided my wife's V could use a little thump on the low end, as many have pointed out, the bass from the factory audio system isn't that great. I decided to go with an 8 inch Rockford Fosgate Punch P1 sub, and a Rockford Fosgate 300-1 Punch series amp. To keep it clean, I built a custom enclosure out of fiberglass. The amp will be on a removable panel in the spare tire, so it is protected and out of sight.
I started by taping off the area where I wanted the enclosure
Then I used spray adhesive to cover the tape with aluminum foil. I applied a couple coats of car wax to the foil as well.
I laid down 3 layers of 3/4 oz. chop mat using USC B-440 premium polyester resin, which is the best resin I have ever used. It's so easy to work with and the pot life is really good.
Once that cured, I pulled it out and trimmed it down to fit using a dremmel. After it was trimmed, I put it back in to check the fit.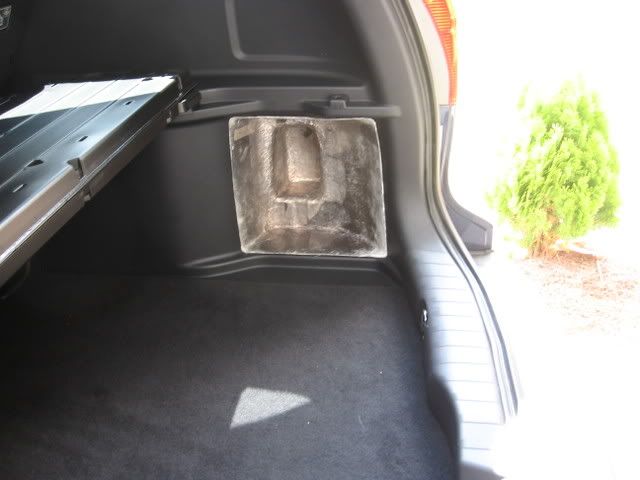 Added 4 more layers and let it cure.