just thought id share my progress with the car let me know what you think, not much since its just supposed to be my daily
2000 Honda Cr-v AWD
1*25*15 the day i got it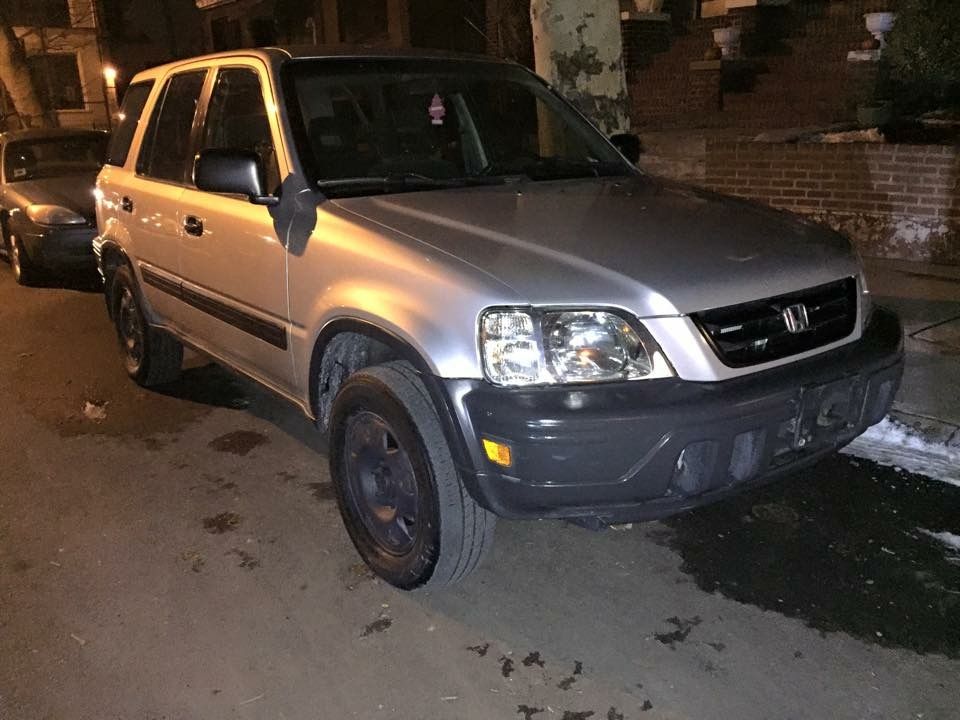 my cousin got the edm bumper so i took his old one since it had the fogs on them
i left my car parked and we were headed out to meet some friends; literally about 30 mins later i got a call that a tree branch fell on my car
messed up the hood and fender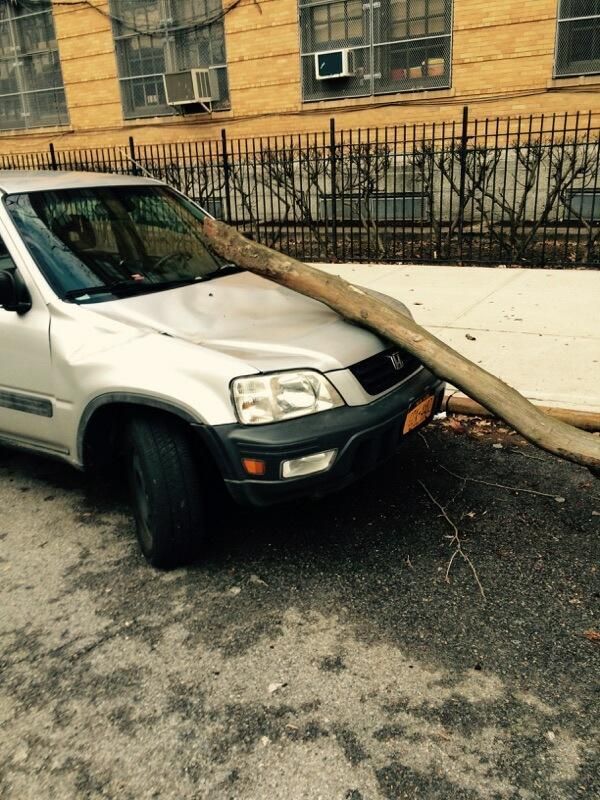 filed a claim to see if it would be covered since i have no full coverage on this car. i couldn't keep driving with the car looking like that and had found a good deal on a new hood and fender already the same color so i had to pick it up, also came with the bug deflector i wanted to put on!
finally months later they finally told me my car would not be covered for the tree damage...good thing i did not wait and just got the hood and fender on my own!
im often browsing the crv group page on facebook and seen alot of people's lower ball joints were snapping on them while driving and so i planned to check mine out. i was going out and just before i got onto the highway i hit a little bump and then this happens...
ball joint snapped, my brake hose & axle fell out... just my luck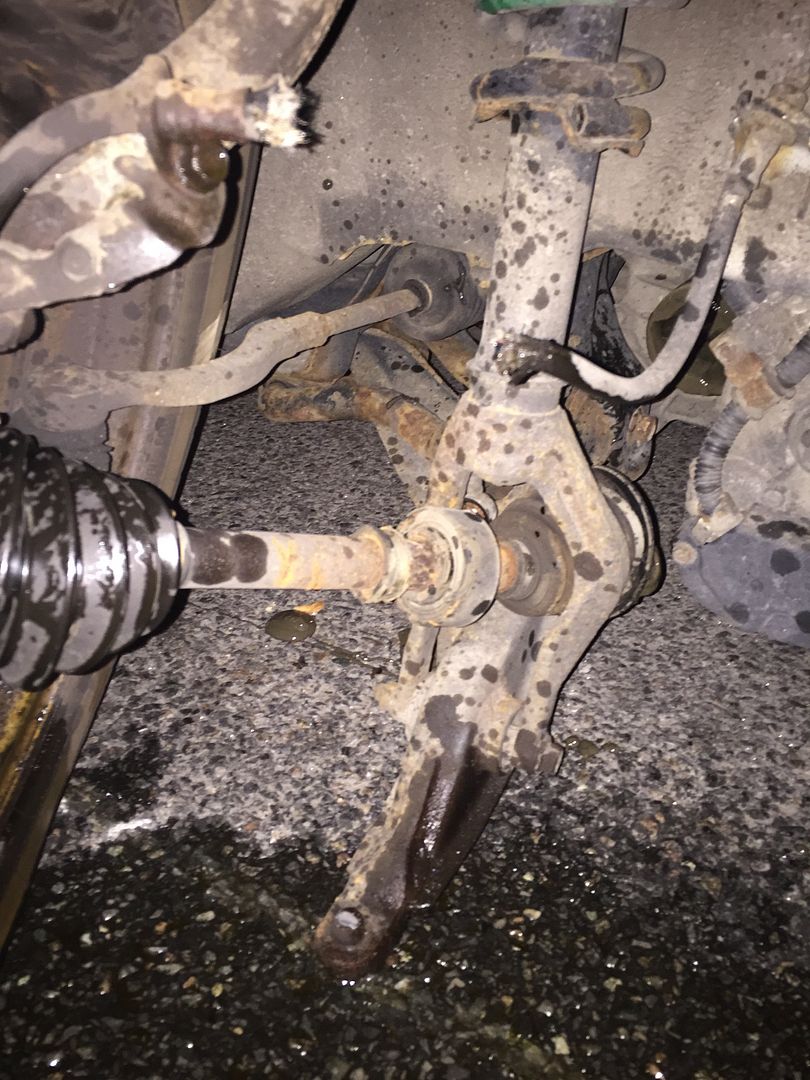 had to fix that the next day
i then thought, let me change my upper ball joints and the lower ball joint on the driver side because i do not want to experience that again...
also seen my brake fluid was low so i went and added some and then noticed it got low again and found this while changing the upper control arm & driver side lower ball joint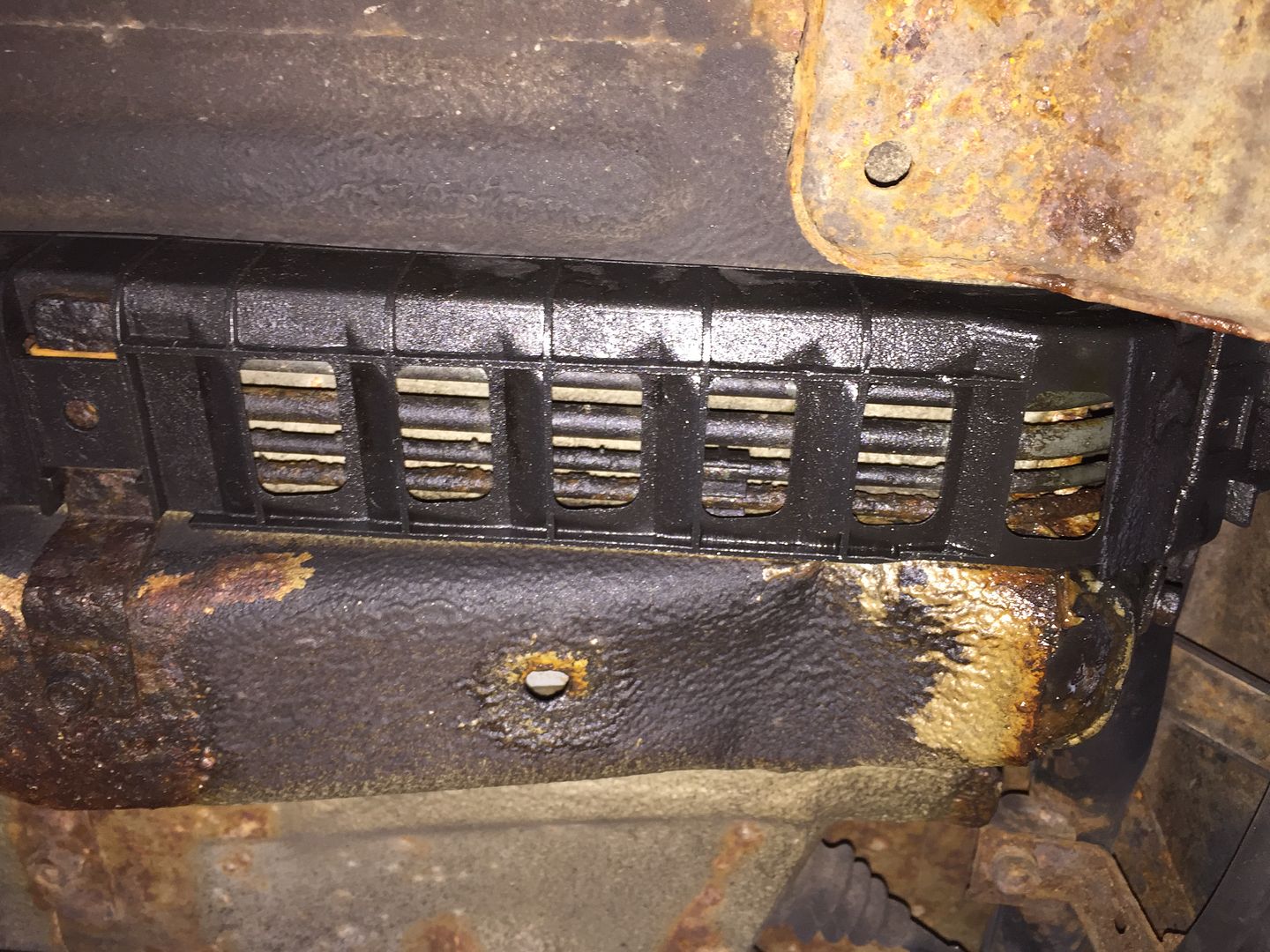 so now this is my current situation...have to see how much this will run me to get fixed asap