There's a 1997-2001 Honda Service Manual for sale on eBay with a Buy It Now price of US $69 with free shipping. That has all the info you need.
Here's a URL shortened link to it: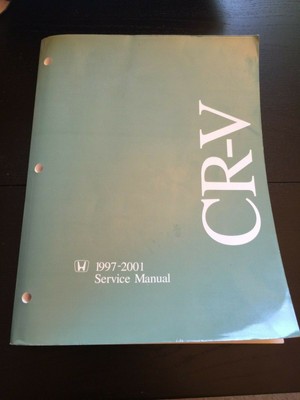 I have a used Genuine Honda Motor Co. service manual for CR-V's model years 1997 thru 2001. These genuine Honda service manuals are in depth with very detail to the CR-V model car.