Hi,
I am the proud new owner of a 2005 Honda CR-V EXEC which comes with the integrated Sat Nav (it has a CD drive and DVD drive behind the unit for the Navigation Disc).
Honda were going to try and provide an iPOD kit for it, however they said you can't get one for that model.
The Unit is an Alpine Head Unit which I have attached an image off.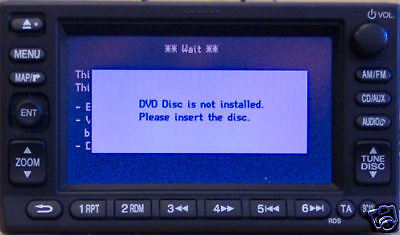 I have found a link on ebay to a kit that may work with my stereo...I'll post the item number as I'm not sure if URL's are allowed. ! (UK ebay)
Item Number : 160262391498
My question is, does anyone have this kit fitted, or are they aware of another kit that would work? I basically want to have iPOD functionality...where it can charge up whilst driving. If I can control track selection etc. through stereo that would be good, but not essential.
Thanks in advance !