Discussion Starter
•
#1
•
The 2019 manual recommends using a USB extension cable to connect a thumb drive. I presume the purpose for this is to keep items in your console box from impacting the thumb drive and damaging the USB socket.
Instead of buying an extension, here's a better solution. Buy a
FIT USB drive
.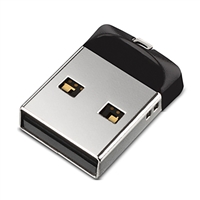 It has a lower profile than an extension. Now, it requires a set of fingernails to remove the sucker once you plug it in. Formatted in MSDOS according to my Linux box (I presume that's FAT32). For other IT folks, I know this is obvious, but I wanted to test one first to be sure it works before posting.